PULA MEETING PLACE –SUPPORT TO YOUNG PRODUCERS PROGRAMME
PULA MEETING PLACE – support to young producers programme will take place on 19 and 20 July, at the small hall of the Croatian Chamber of Economy, as part of the Industry Programme of Pula Film Festival. The programme aims at assisting and supporting young Croatian producers develop their first or second feature-length film (of any type) and prepare projects as international co-productions. Although the basic purpose of this programme is to develop a specific project, it does have an educational note as well. It teaches young producers all segments of co-production through individual work over a few months. Young producers started work three months before Pula Film Festival will take place, and the most mature and most suitable films for international co-production have been invited to Pula, where the producers will give talks and participate in discussions at masterclasses, but also have one-on-one meetings with resident experts.
The programme is led by Julek Kedzierski, and Mirta Puhlovski, Maša Udovičić, Magdalena Petrović and Ivan Perić are producers who took part in workshops during May and June, with expert guidance from resident experts Michael Geidel, Henry-Rashid Xavier, Jeleva Pavlina, Peter Povh and Kaare Schmidt. They told us about their experiences at the workshop.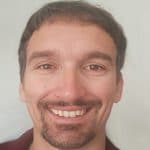 Film producer and director Ivan Perić holds an MA degree in sociology and an MA degree in film and media arts from the Art Academy in Split where he works as a producer and lecturer. He is the producer and director of several short and feature films, and is the executive producer of the film Tereza37, directed by Danilo Šerbedžija, which won the Grand Golden Arena last year and numerous awards at a number of festivals, as well as the Vladimir Nazor Award, the most prestigious national award for artistic achievements. Ivan is also the producer of the documentary hybrid Landscape Zero, which will have its Croatian premiere as part of the Special Screenings Programme of Pula Film Festival. He told us the following about his participation in the Pula Meeting Place workshop:
 I have learnt a lot in this process from frequent communication with the very precise mentor, Mr. Julek Kedzierski, who has shown me what I can do to enhance my current project. Every time he gave me feedback, I feel it was a step forward. Also very useful was the information from film professionals, who have read the draft project I had developed with Mr. Julek's help. I am very much looking forward to meeting in person at the workshop at Pula Film Festival, because I am convinced it will be additionally helpful in enhancing my project, help me gain new skills as a producer, but also meet international co-producers. I think Pula Meeting Place is an outstanding programme that gives young producers a chance to hone their skills, but also to potentially connect with international co-producers for their projects.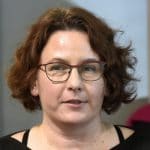 Maša Udovičić is a producer at Luma Film and has worked as animator and compositing artist in Belgrade, Budapest and Zagreb for a number of years, and thinks the workshop so far has brought her a lot of good. She has learnt to be more clear in the documentation, to write shorter texts, make biographies and other data more user friendly for potential colleagues, and draft an easy-to-read financial plan. She especially emphasised the role of Mr. Julek Kedzierski, saying his comments were not always kind, but have always come from a good place and have been very useful. Mr. Julek kept repeating that you have to keep in mind you are not writing the texts for yourself, but for others, and the participants also had to answer all of the questions they were asked and the questions that a potential co-producer might ask.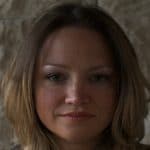 Mirta Puhovski graduated in production from the Academy of Dramatic Art in Zagreb, and has been working as a producer of short, TV, and documentary films for 25 years. She told us the following about her experience at the workshops:
In the first part of Pula Meeting Place, which was held online, we worked on developing our documentary-hybrid feature film My Brother's Children, which was chosen as one of the projects to be presented in Pula. We worked intensively on enhancing the project for two months, every day. Then a number of co-producers, writers, and distributors read the screenplay or the draft project, and based on that, they provided feedback. Of course, as always, each reader sees it differently and has their own preferences, but we are not looking to meet everyone's wishes, but to find the best way for the project to achieve financial close and for us to see its realistic international potential and the creative and producing possibilities to strengthen that potential. The suggestions and feedback from the readers will be a basis for us to make a new draft of the screenplay and the production package of out project that will be presented face-to-face in the second part of Pula Meeting Place. Having that in mind, Pula Meeting Place is well-structured and covers production, legal, and distribution aspects, and also offers useful artistic, or writing possibilities to revalorise the project. Also, this way of work has provided us with a clearer picture of how to present our project, and not only at the meeting in Pula, but also on different markets, at potential pitching forums, and to other co-producers.