LAST PRESS CONFERENCE OF THIS YEAR'S PULA FILM FESTIVAL HELD AHEAD OF SCREENING OF THE DAWN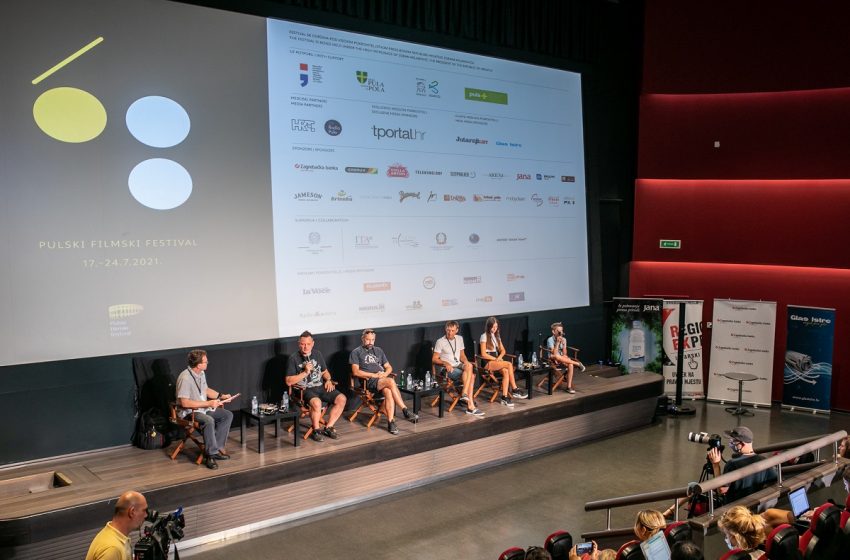 We have come to the end of the Croatian Programme at this year's Pula Film Festival. The film The Dawn, directed by Dalibor Matanić, will be screened at the Arena tonight at 9.30 p.m. The press conference for the film was held at Valli Cinema with director Dalibor Matanić, actors Marko Mandić, Lara Vladović, Maks Kleončić, and editor Tomislav Pavlic. The director said this is the second film of The Sun Trilogy (The High Sun, The Dawn, Sunset), a trilogy against Fascism. Although the film is set in the near future, we are aware of the omnipresent chill of the immediate and unknown future, as well as the chill from going back to the past, which in these parts would mean going back to Fascism and Nazism. In these uncertain times, it is equally uncertain when the third part of The Sun Trilogy will be made, but Matanić says he hopes we will not have to wait very long.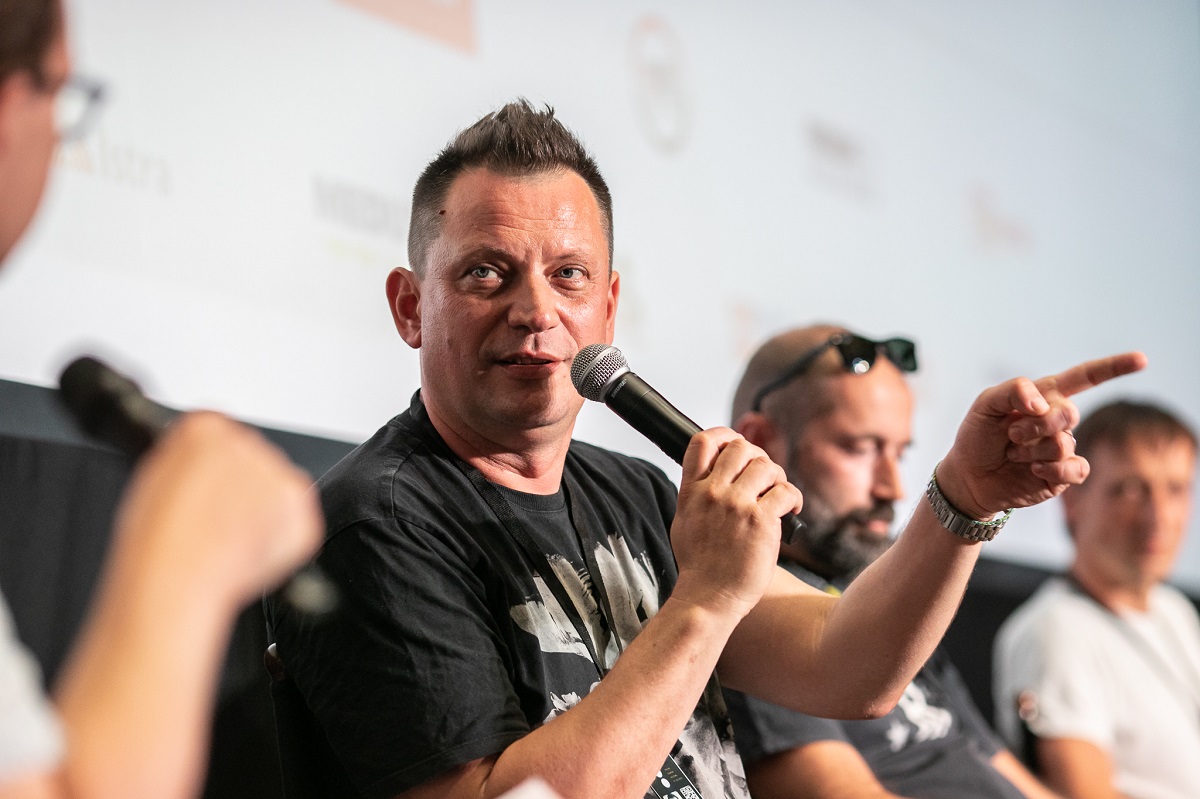 The sixth day of Pula Film Festival will also be the Italy Day, and is reserved for the film The Dawn by Dalibor Matanić, the first big Croatian-Italian co-production in a long time. The Dawn had its world premiere at Tallinn Black Nights Film Festival. With an already established team, Tihana Lazović and Krešimir Mikić in leading roles, Matanić presents a drama about a family that has suffered irreparable damage and the political extremism that further divides them. As dawn breaks over the valley, the lead actor finds answers to questions bothering him and realises that the only weapon against trauma and evil is facing and fighting against them.
As Matija struggles with his own demons, his neighbours flee from demonic extremism. For both Matija and the other people, the only right way is to face it and confront it. Matija's and Ika's family have suffered irreparable damage from the recent tragedy, which divides them in terms of staying in the valley or leaving. Their neighbours are leaving, concerned about the rising political extremism that divides them into the chosen and the undesirable. As Matija struggles to not lose his faith and find his true self, dawn breaks over the valley, revealing that the only way to fight trauma and evil is to face them head on.