Pulica and Dizalica at the 68th Pula Film Festival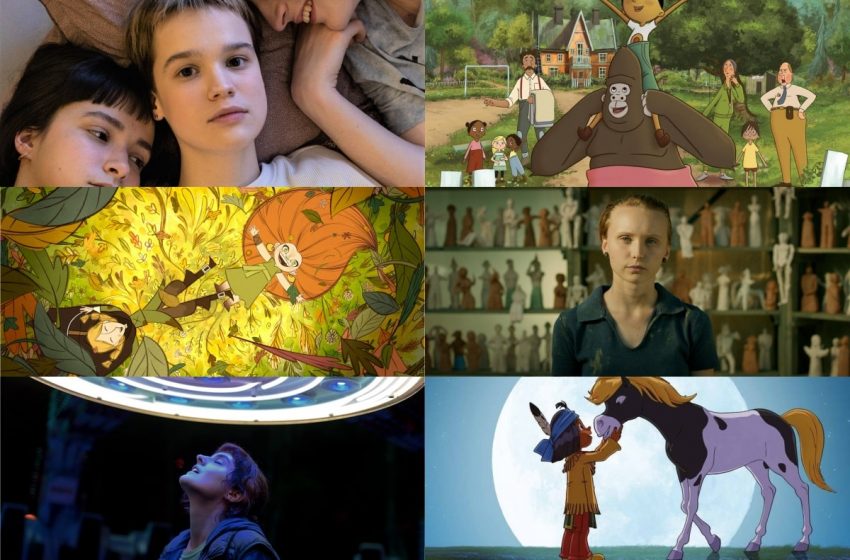 Abundant film programme for children and youth presented
The Pulica Programme will see screenings of all Croatian premieres of films for the youngest, from 19 to 23 July in the mornings, at the Istrian National Theatre.
The animated film The Ape Star, directed by Swedish director Linda Hambäck, (6+) is aimed at children over the age of six, and follows a girl named Jonna who lives at an orphanage and is one day adopted by an unusual adoptive parent – a gorilla.
Yakari, directed by Xavier Giacomettij and Toby Genkel, is a story about a young Sioux Native-American boy who follows the trail of the steed Little Thunder.
Too Far Away, directed by Sarah Winkenstette, is a German family drama (7+) aimed at children over the age of seven. It is a heartwarming story about the eleven-year-old boy Ben who has to move to a nearby city with his family because their village is about to be destroyed. It was screened at Chicago International Children's Film Festival and Seattle International Film Festival.
The animated film WolfWalkers, directed by Tomm Moore and Ross Stewart, is a story about a girl called Robin who comes to Ireland with her father, a wolf hunter. She goes into the woods despite being told not to and meets the wild girl Mebh who lives with a pack of wolves. Tomm Moore is an Irish animator who was nominated for an Academy Award three times and has been working with Ross Stewart, for whom the film is a directorial debut, for a number of years. Along with nominations for an Academy Award, BAFTA, and Golden Globe, the film has won many awards at world festivals, and has been screened at London Film Festival and Toronto International Film Festival.
The film Sisters: The Summer We Found Our Superpowers, a Norwegian family adventure film directed by Arild Østin Ommundsen (7+), will also be screened at the Istrian National Theatre. The film has won numerous awards, among them Cinekid, Enfant Terribles Award for Best Feature Film at Gijón International Film Festival, and Special Mention by the Jury at Ale Kino! International Young Audience Film Festival.
The films in the Dizalica Programme will be screened at Kaštel. The five films that have already been screened at a number of world festivals will have their Croatian premieres.
Sister, directed by Bulgarian director, actor, and producer Svetla Tsotsorkova, is a story about a mother with two daughters who live in a small Bulgarian town, and is struggling to survive. The film has won numerous awards at festivals: New Directors Award – Special Mention at San Sebastián International Film Festival, Young FIPRESCI Jury Award at Warsaw Film Festival, Best Film at Cottbuss Film Festival, and Grand Prix at Sofia International Film Festival.
A Brixton Tale, directed by Darragh Carey, an award-winning Irish director and screenwriter, and Bertrand Desrochers, a Canadian screenwriter and director, is  a story about Benji, a quiet nerd from Brixton who falls in love with Leah, the school rebel and activist. The film has been screened at Slamdance Film Festival, Glasgow Film Festival, and Shanghai International Film Festival.
The Ukrainian film Stop-Zemlia, the debut feature by director, writer, and editor Kateryna Gornostay, is a story about three best friends Masha, Yana, and Senia, who are stressed about school, but also their own wants, hopes, and everyday issues, and are waiting for their lives to truly begin. The film was awarded as the best film in the Generation 14plus section of the Berlin International Film Festival 2021.
The film The Pack, directed by the Czech director, writer, cinematographer, and editor Tomas Polensky, is a story about the talented 16-year-old David, who has just been diagnosed with diabetes, and who joins a new ice-hockey team, the Wolves, where he faces disapproval and bullying from his teammates. The film received Special Mention at Zlín International Festival for Children and Youth.
The film Jumbo, directed by French director, writer, actress, and cinematographer Zoé Wittock, who has been nominated for the European Discovery by the European Film Academy, had its premiere at Sundance Film Festival 2020, and was screened at the Berlin International Film Festival 2020 (Generation 14plus). It is a story about the shy girl Jeanne whose live changes drastically when the amusement park she works in gets its latest attraction – Jumbo.