PRESS CONFERENCE FOR TUNE UP HELD IN HIGH SPIRITS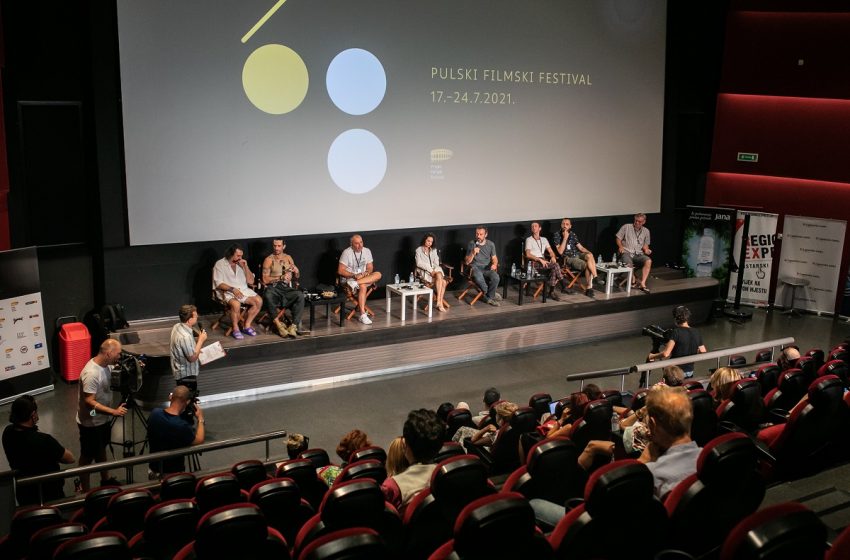 On the fifth day of Pula Film Festival, a press conference for the film Tune Up, directed by Stanislav Tomić, was held at Valli Cinema, with the most numerous and the most cheery film crew.
Present at the conference were Stanislav Tomić, producer Ivan Katić, actress Tijana Pečenčić, actors Nikola Kojo, Stjepan Perić, Andrei Miercure, Miran Kurspahić, Branko Uvodić, and Damir Martinović – Mrle.
As the director said, the idea to make this comedy came from the screenwriter, Mario Marko Krce, and even though it seemed surreal at the time, it later turned out to be an excellent foundation for building a good comedy.
Nikola Kojo, who has worked with director Tomić for the first time, happily accepted to work on this film as he had followed the work of both the director and his fellow actors. He liked the screenplay, and emphasised that comedy is actually the most difficult genre, but also the greatest pleasure, because he believes that laughter prolongs out life, even if it is only for the hour and a half we spend watching the film.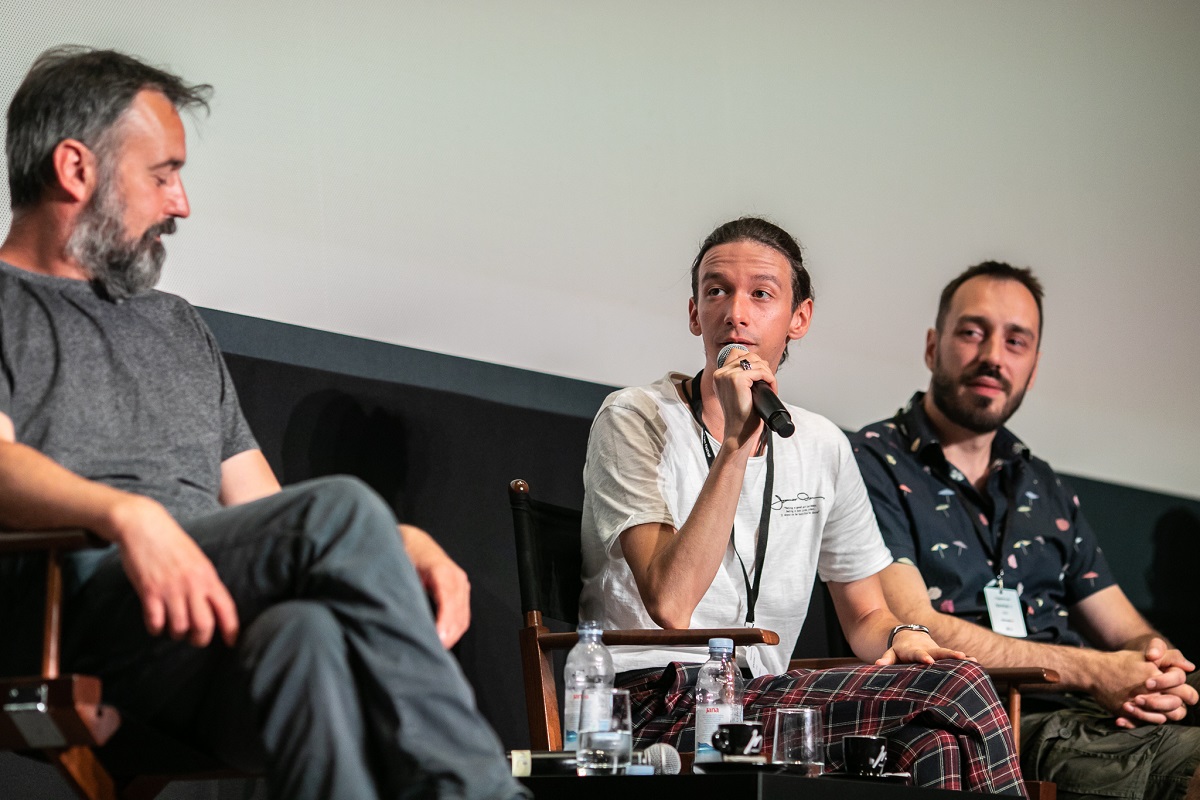 Branko Uvodić asked the participants for a warm applause for the film crew that won him over with its kindness and the family-like atmosphere on set. He described his experience on set as one of the most beautiful ones in his long career. He promised the audience a good time at the premiere, and judging by the atmosphere at the press conference, it looks like he will keep his promise.
The film will be screened in the Croatian Programme at 9.30 p.m. tonight at the Arena. The film tells the story of the tamburica band Aveti ravnice. Legendary TV host Branko Uvodić invites all tamburica bands for a competition at a music festival. Attracted by the big prize, the band Aveti ravnice travels to the festival and is wrongfully accused of stealing the main prize. During the night, they are chased by the police and have to fight other tamburica bands on their way to their home village. When they finally arrive, they face their last and biggest challenge.
Tune Up by Stanislav Tomić, which is in competition for the Golden Arenas, will be screened this evening at 9.30 p.m at the Arena.