Ten Croatian Premieres in Competition at 68th Pula Film Festival International Programme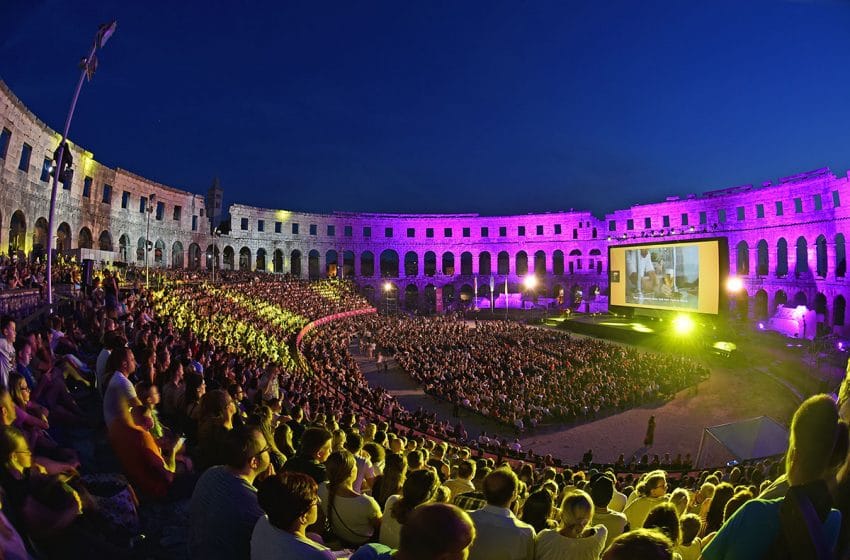 Ten European Films in International Competition at the 68th Pula Film Festival
The International Programme of the 68th Pula Film Festival will feature ten recent European films competing for awards. These include three Croatian minority co-productions, with Berlin International Film Festival winner Bad Luck Banging or Loony Porn by Romanian director Radu Jude standing out in particular. The film, who's Croatian premiere will be at Pula, examines the judgment and prejudice of a conservative society following the accidental posting of a professor's porn video. The other two Croatian minority co-productions are the drama My Lake by Albanian director Gjergj Xhuvani, with Vedran Živolić in one of the main roles, as well as the sequel to the huge regional action hit, South Wind 2: Speed Up by Serbian director Miloš Avramović, which will have its world premiere at the Pula Film Festival.
In addition to these three minority Croatian co-productions, the other seven European films competing in the International Programme had their world premiere screenings at the festivals in Cannes, Venice, Warsaw, Moscow, Gothenborg and Zürich.
Italy has two films in the International Programme this year. Filmed in Trieste, Thou Shalt Not Hate by debutant director Mauro Mancini explores the consequences of doubting one's own decision to refuse to help a car accident victim because of his Nazi tattoo. Nowhere Special, written and directed by Uberto Pasolini, deals with a single father facing a terminal illness. The film is an Italian-British-Romanian co-production with James Norton in the lead role. Both films premiered at the Venice Film Festival.
European film festival audience favorite Limbo, directed by Ben Sharrock, is a drama/comedy about refugees temporarily living on a Scottish island while waiting for their asylum claim decisions and a chance at a better life. The Campaign, directed by Marian Crisan, is a hilarious political satire from Romania.
The Finnish film Games People Play, directed by Jenni Toivoniemi, is a humorous account of the late maturing of a group of friends. Austrian film is represented by the acclaimed Why Not You, directed by Evi Romen, about a young gay man from a small town dealing with the consequences of a terrorist attack and the sudden death of a friend. Fellow Austrian film Fox in a Hole, directed by Arman T. Riahi, is a dynamic drama about a new juvenile prison school teacher who is forced to face his fears and insecurities.
The films in the International Programme will be judged by a three-member jury that will also present the Golden Arena prize for Best Film, Best Minority Co-Production, Best Croatian Contribution to a Minority Co-Production as well as the Special Jury Award. In addition to these jury awards, the films will compete for the Diploma for the Best Rated Film by the Audience and the Critics' Award presented by the jury of film critics.
BAD LUCK BANGING OR LOONY PORN, directed by Radu Jude  (Romania, Luxembourg, Croatia, Czech Republic)
GAMES PEOPLE PLAY, directed by Jenni Toivoniemi (Finland)
WHY NOT YOU, directed by Evi Romen (Austria, Belgium)
SOUTH WIND 2: SPEED UP, directed by Miloš Avramović  (Serbia, Croatia)
THE CAMPAIGN, directed by Marian Crisan (Romania)
FOX IN A HOLE, directed by Arman T.Riahi (Austria)
LIMBO, directed by Ben Sharrock (Great Britain)
MY LAKE, directed by Gjergj Xhuvani – (Albania, Kosovo, Northern Macedonia, Croatia, Italy)
THOU SHALT NOT HATE, directed by Mauro Mancini (Italy, Poland)
NOWHERE SPECIAL, directed by Uberto Pasolini (Italy, Great Britain, Romania)