20th Edition of Exhibition Think Film: Cinemaniac XX Opened at Pula City Gallery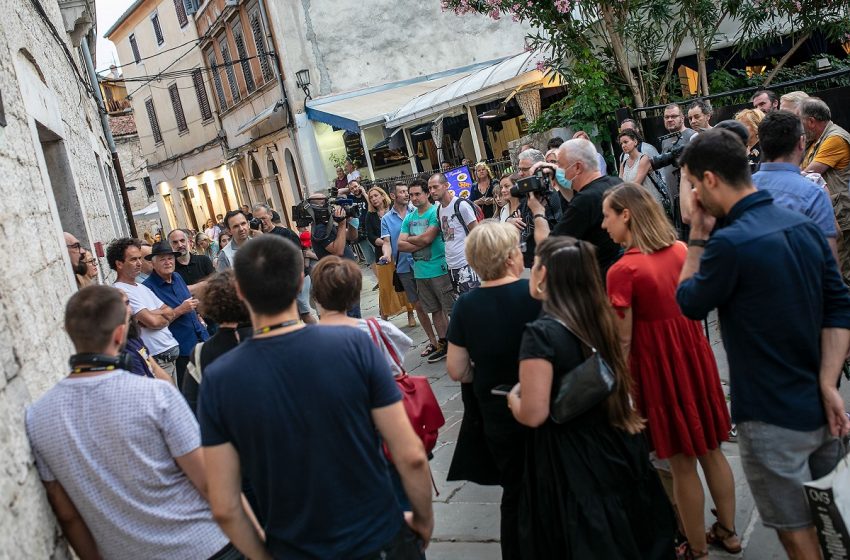 On Sunday 18 July, the film audience at Pula had the opportunity to attend the opening of the 20h edition of the exhibition Think Film: Cinemaniac XX, which was held as part of Pula Film Festival side programme. This multi-annual research platform was created in 2002 at the gallery MMC Luka, where it has been held every hear for 19 years.
This is an extraordinary exhibition because it marks 20 years of work of curator Branka Benčić at MMC Luka, and here at the City Gallery, you can see a synopsis of that work. This is not just an exhibition showing persistent and quality work, but an exhibition that speaks about the space of MMC Luka. However, good programmes continue and I would like to use this opportunity to congratulate Branka and all the artist who have contributed to the Cinemaniac programme in the last 20 years, said Eros Čakić, manager of Pula City Gallery.
Branka Benčić spoke to the visitors and shared how way back in 2002 the exhibition wanted to provide a space to link contemporary art with film and allow for their dialogue as part of Pula Film Festival. Over the last 20 years, the exhibition has seen 150 artists who have discovered and articulated the heritage of artistic video, experimental and alternative film, and multimedia installations that presented to the audience the artists and work of anthological significance.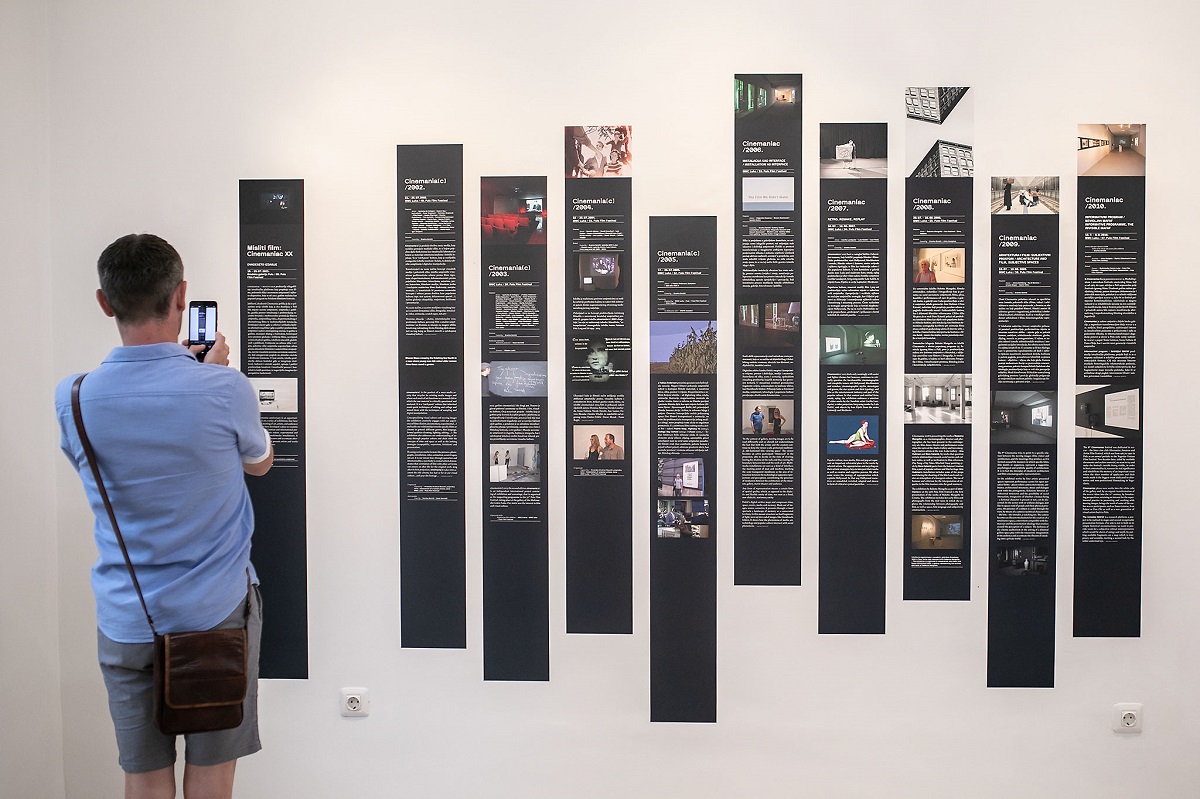 When we started with the preparations for the first exhibition in 2002, nobody could have imagined that it would run for so many years and develop as it has. The basic idea was to connect contemporary visual arts with film and for the programme to accompany Pula Film Festival. In those 20 years, Cinemaniac has showed the work of 150 artists and published 20 catalogues with a total of 200 pages of text, said the curator. She added that the exhibitions could not have been held without the support from the artists and numerous collaborators, including Miro Ploj, Mladen Lučić, Matija Debeljuh, and Mirjana Grahovac.
The 20h edition is designed as a documentary exhibition that directs the audience to previous experiences and thoughts about the thematic concepts of Cinemaniac with a look back on the space of MMC Luka. The exhibition also includes a collage by Marko Tadić from the series Imagine a Moving Image, and the short experimental Monologue in Pula by Elvis Lenić, produced by Pula Film Factory. Oleg Morović is the author of the exhibition's design.
The exhibition is open until 29 July at Pula City Gallery.