PRESS CONFERENCE AHEAD OF TONIGHT'S SCREENING OF A BLUE FLOWER HELD AT VALLI CINEMA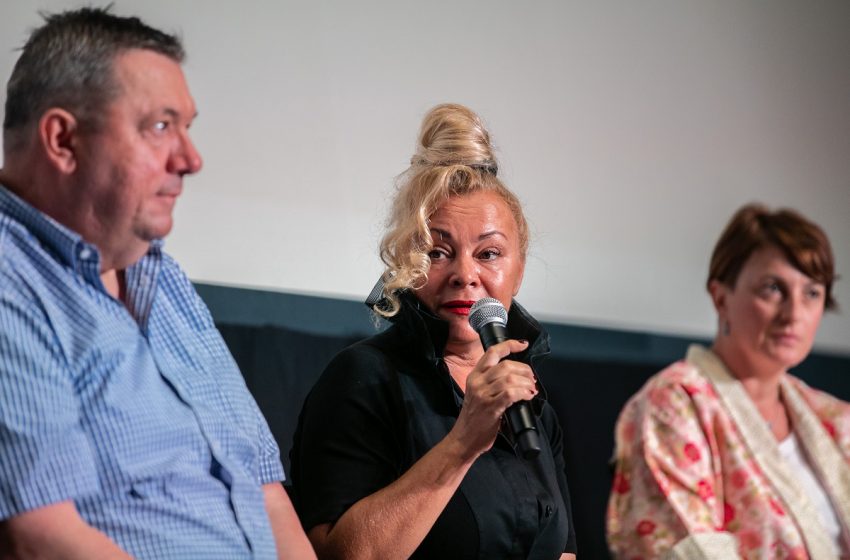 This evening, the big screen at the Arena will see the screening of Zrinko Ogresta's drama starring Vanja Ćirić and Anja Šovagović Despot. The film tells the story of Mirjana, a clerk at a Zagreb thread factory. Before a modest celebration to mark her 20 years with the factory, where she will be given an award, her interactions with her loved ones illustrate her entire life – the one she has gone through and is living, and the one that is yet to come.
Director Zrinko Ogresta, lead actress Anja Šovagović Despot, producer Ivan Maloča, screenwriter Ivor Martinić, and young actress Tea Harčević were present at the press conference.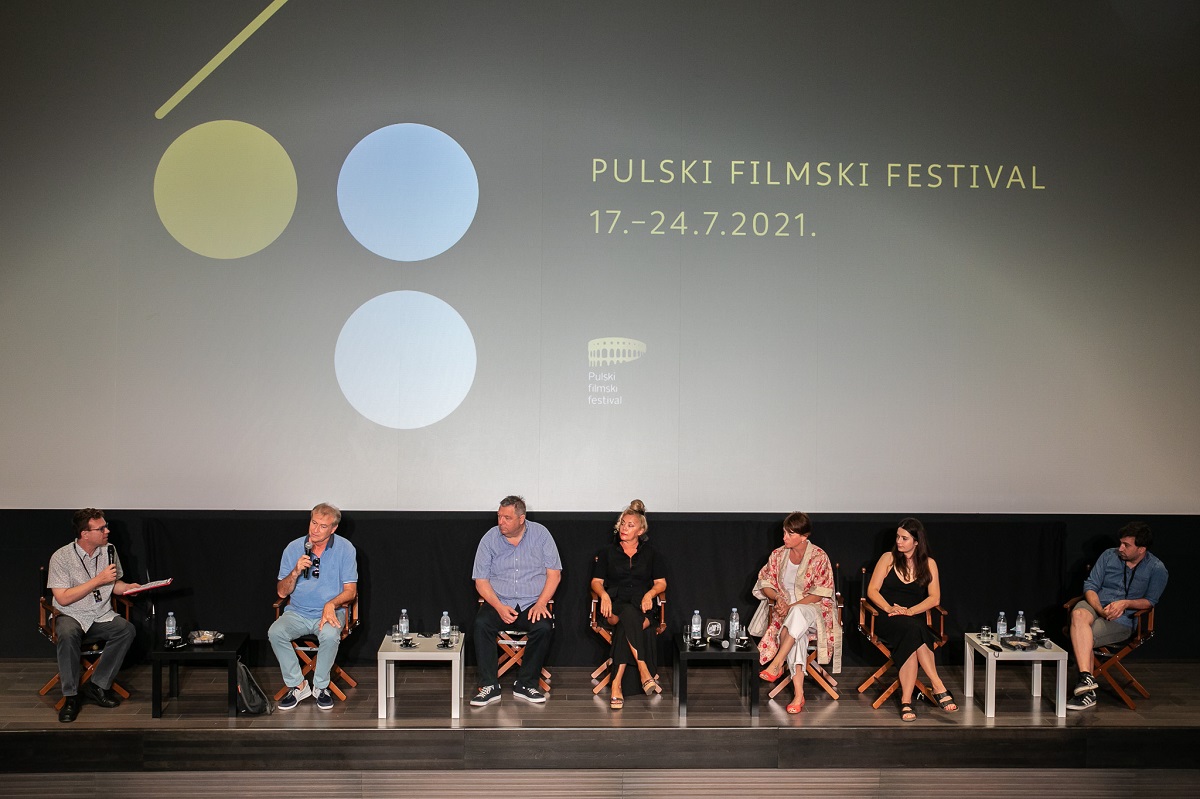 The director Ogresta was drawn to Ivor Martinić's inconspicuous screenplay that focuses on family relationships, parent-child relationships, deep emotions, and the universal topic that lends itself to any time and place. The director emphasised the fact that the theme of the film is outside the current film mainstream, and sees it as a step from the global issues of today. It generated very strong emotions in personal relationships, and the producer Maloča says the underlying thread is the relationship of love and the moment in which we lose a loved one and ask ourselves if we could have done more. Lead actress Anja Šovagović Despot added to this by asking if it is really "easier to die than to say sorry".
We believe the audience will be able to relate to the characters in this charismatic drama on human relationships that will be screened in the Croatian Programme this evening at 9.30 p.m. at the Arena.